Cobots

The new miniPAL® 2.0 is a collaborative robot or cobot with a compact design to work alongside employees safely
A cobot, or collaborative robot, is a type of industrial robot that can work safely alongside people. Unlike traditional industrial robots, a cobot does not need safety guarding to protect employees from interacting with it, instead they use sensors and an auto stop function to allow people to work next to them safely. Their flexibility and ability to adapt easily for different products make them extremely useful for production lines and manufacturing. They are also typically smaller and lighter than other robots, therefore they can be moved to different locations more easily than traditional industrial robots.
miniPAL® 2.0 Cobot
The new miniPAL® 2.0 cobot, our latest collaborative palletizing robot, features the UR10e robot from Universal Robots. The new compact design includes a more narrow frame and cover than our previous cobot. The cobot features lifting columns for tall loads, dual stacking locations for continuous load building, built-in fork pockets for easy mobility, and area scanners for safety instead of safety mats. With intuitive pattern building software designed to be smooth and flexible in partnership with
Rocketfarm AS
, the cobot is easy to have up and running quickly.
Specifications
Load Capacity
27.6 lbs (including end effector)
Lifting Capacity
Cases
5-8 picks per minute (pattern dependent)
Power
UR+ Application Kits
The Columbia/Okura miniPAL® 2.0 is certified for the UR+ Application Kits. These kits streamline deployment for the most popular cobot applications by combining multiple components on the UR+ platform.
Find Out More
miniPAL® 2.0 Cobot Benefits
Quick Payback Average payback is between 8-10 months, depending on application and industry Flexible Deployment Our mobile cobot solution is easily moved and re-deployed to new processes No Guarding Required Most applications work next to people without perimeter guarding Easy Operation No previous programming experience required Efficient Setup Takes less than a full day; plugs into 110V AC wall power
miniPAL® 2.0 Footprint
The miniPAL® 2.0 cobot's compact design takes minimal floor space and can work alongside employees for most applications with no guarding. It's operating footprint is just 8' x 10' with two pallets. The plug and play, 110 volt, self contained unit is capable of palletizing cases, trays, spot-packs, and other packages onto any pallet up to 48" x 40". It has continuous load building capabilities up to 84" load heights onto two pallet locations.
The UR20 is the first of Universal Robots' next generation of high-performance industrial cobots, and is designed to take performance to new heights.

As a UR partner, Columbia/Okura is excited to offer the new UR20 collaborative robot as part of an integrated system in 2023. This cobot will have an increased payload capacity, farther reach, and is faster than our current miniPAL 2.0.

More information is coming soon. In the meantime, you can visit Universal Robots website to learn more about the robot.
Learn More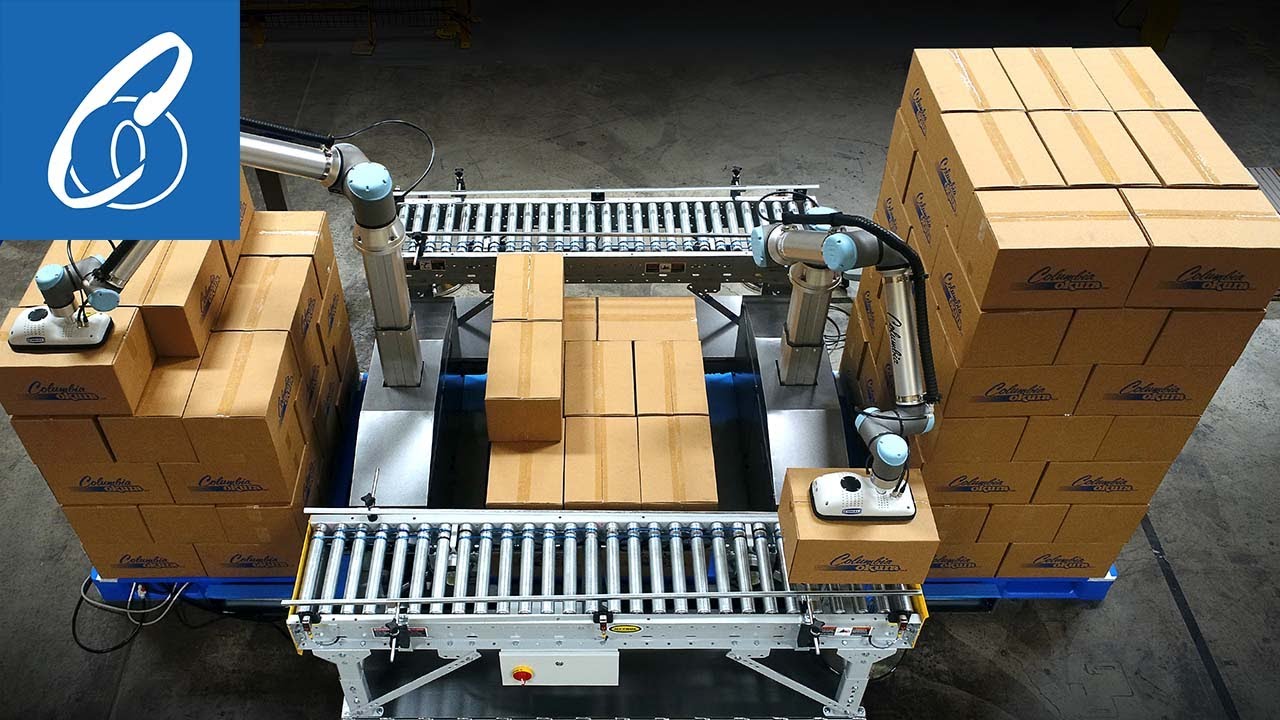 Introducing the miniPAL® Cobot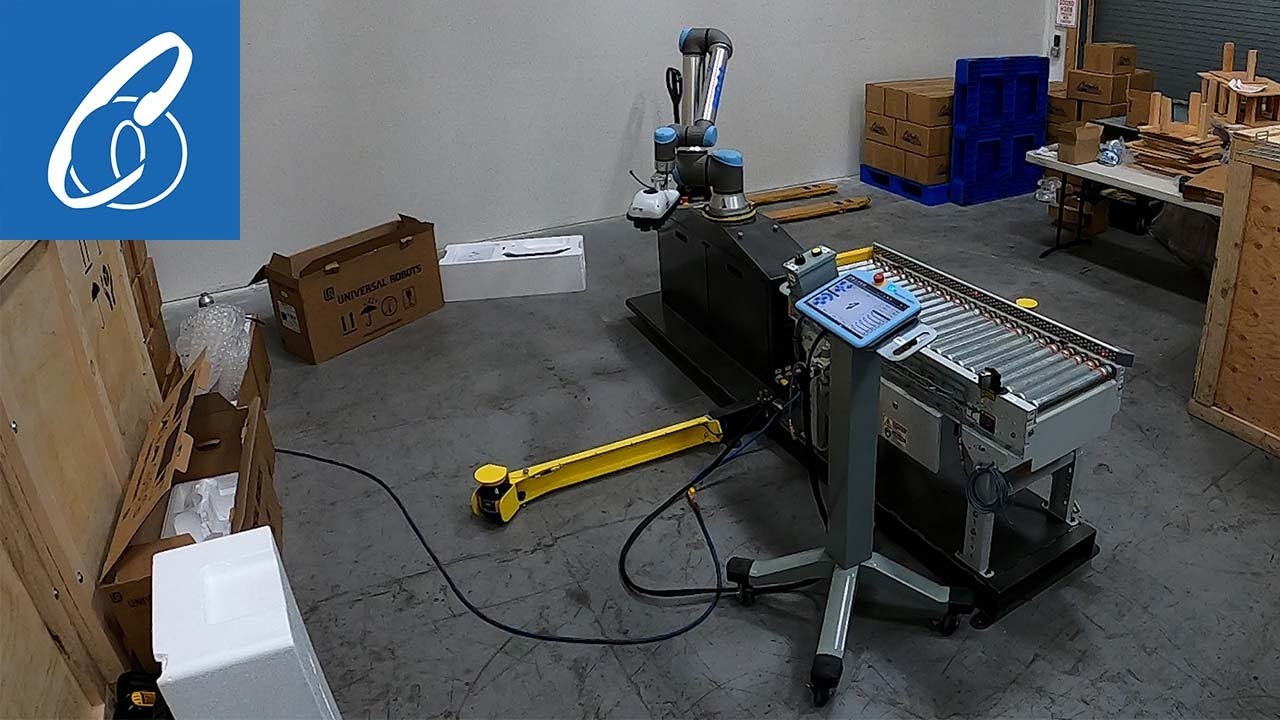 miniPAL® 2.0 Assembly
miniPAL® Cobot Demonstration
For more information on our miniPAL®, please call one of our experienced service professionals or reach us by filling out the response form.